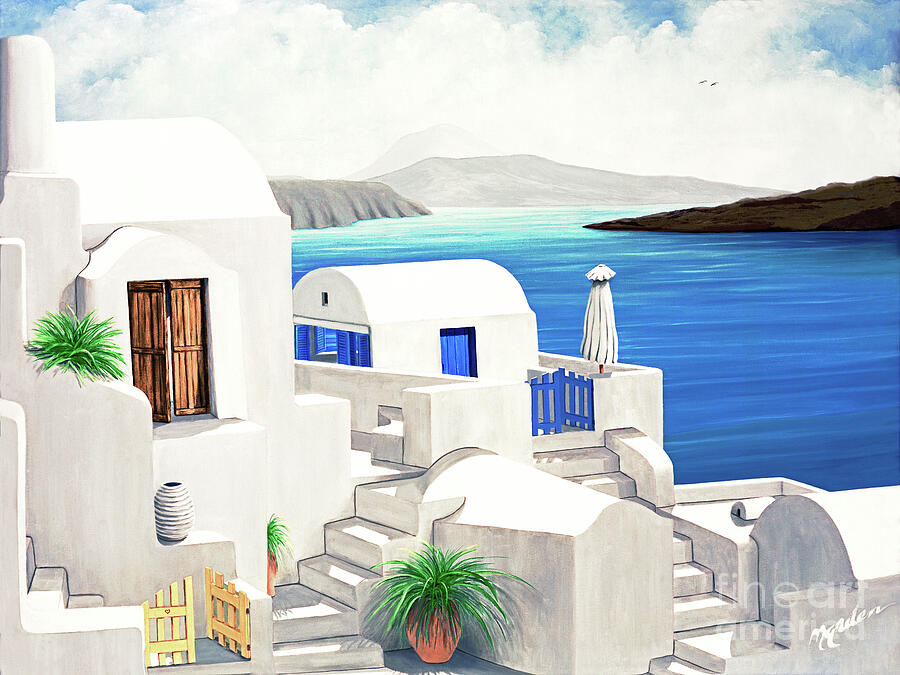 Title
SANTORINI AT OIA-prints of 0il painting small-large and products
Medium
Painting - Oil On Canvas
Description
BaywoodArtGallery.com is my artist website inside of Fineartamerica, this is why...........
If you see fineartamerica in the browser and left corner, you are on the main site of
fineartamerica just as you expected to be. However, if you use the search bar or menus
on these pages, you will lose my Art. Fineartamerica gives each Artist a "website,"
inside Fineartamerica. On my artist website, BaywoodArtGallery.com you can view my
work in one place and you are still buying from Fineartamerica. On my artist website,
BaywoodArtGallery.com you will see MORE of the products featuring my art and all
are formatted by me. Please take a moment to visit my website inside at.....................

BaywoodArtGallery.com

If you order prints on paper, may I suggest using Archival Watercolor Paper, as it is
proven to be an excellent substrate for printing my work, and it is what I use to print
my paper, Standard size prints at my other, Online, website shown below. I do not crop
my work for Standard Size Prints but, I am able to format them to fit many standard
sizes. Look for them soon, here and on.................................................................

BaywoodGallery.com

Just above, is my other website without the word "ART" in the middle and my original online
gallery that I have maintained for over 20 years, and was, once, a street gallery. I do not allow the zoom tool to be used here, for copyright reasons, but instead, I show you very large portions of this painting on BaywoodGallery.com I will,in February, 2023, again, start printing my standard size prints (those sizes you would you would like to frame yourself, or use an existing frame you cherish). Just let meknow the size and the print or prints you would like printed. I will have the sizes,posted there soon and begin listing standard sizes. Contact me for questions. Open two browsers, have some fun, toggle between both links.

BaywoodGallery.com
to come back to....................................
BaywoodArtGallery.com

Watermarks that appear in the lower right corner of my fine art images are there to
help deter theft of Fine Art and are removed before printing. Please request signed
Certificates of Authenticity for any print that is made with my permission, open and
limited edition series, after purchase. All of my work, Originals, Prints and products
are protected under United States and International Law. Any reproduction of my
work, in anyway without first, obtaining written permission from me, Mary Grden, is
prohibited. "About Me," has a bit more of my history.

Statistics
Viewed 2,649 Times - Last Visitor from Shenzhen, 30 - China on 06/02/2023 at 11:22 PM